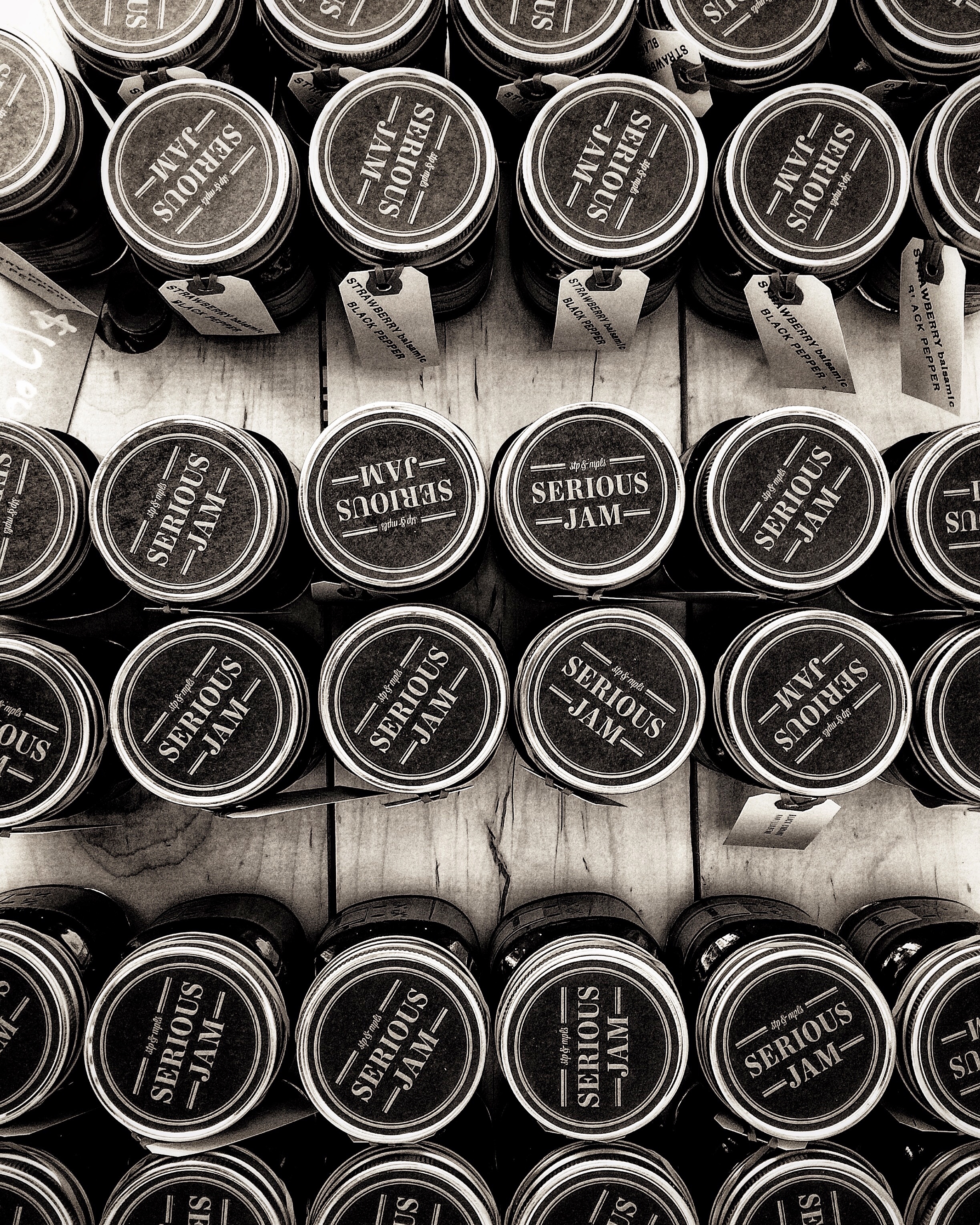 Our jams
You're looking for a jam to go with your biscuits, your morning toast. You need a jam to fill the layers of your World Famous Three Layer Chestnut Buttercream Cake. You need an accompaniment to your charcuterie platter for your upcoming cocktail party! And don't forget about the cheese plate!
I've got your jam! I help jam-lovers make the most of their toasts, roasts, cookies and cocktails, by creating lip-smacking, mouth-watering preserves to satisfy even the most discriminating taster at the table.
I'm Heidi Skoog and I create small-batch jams and preserves. After several years of supplying friends and family with all their jam needs, I started Serious Jam as a way to bring my food creations to my fellow Minnesotans. I am committed to using organic and local ingredients whenever possible, and have been known to stalk fruit trees in town, driving by slowly with my head hanging out the window trying to see if the fruit is ready. Where do you think those mulberries came from?
Serious Jam can be found locally at these fine establishments, and these weekend markets. In my online store, you'll find some perennial favorites as well as some limited quantities that I really hope you'll love. (And stay tuned for news of my Jam-of-the-Month-Club!)
Check out the inside jam for good, clean, jam-time fun and follow me on the socials